G-K1 TYPE GEPA HOOK RELEASE DEVICE ( RELEASE MECHANISM FOR RECUE BOATS LAUNCHED BY A SINGLE FALL SYSTEM ) is designed, constructed and tested according to the latest Standards and Requirements of " SOLAS " and " IMO " and " LSA " Code.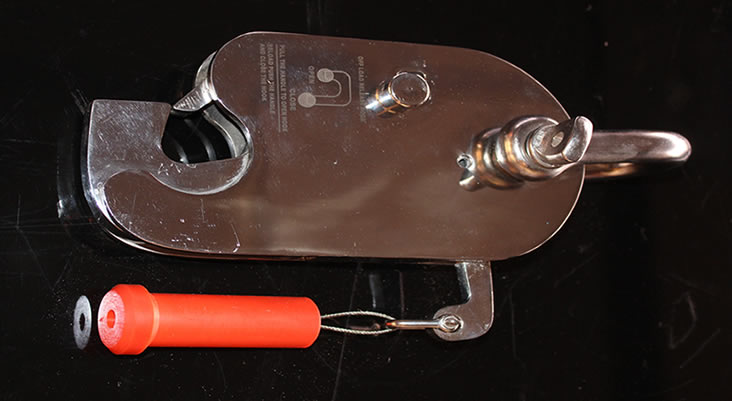 + BOAT DETAIL


TYPE :
MANUFACTURED IN :
LENGTH OVERALL :
TOTAL HEIGHT :
BREADTH MAX :
OUTBOARD ENGINE :
WEIGHT FULL :
SPEED :
MATERIAL :
APPROVAL :
+ DESCRIPTION


● G-K1 GEPA ON-LOAD HOOK RELEASE DEVICE is for use in launching process of single point lifting Rescue Boats, Work Boats, Service Boats, ● Pleasure Boats and different lifted weights.
● The Hook Release Device is 1250 kgs. for safety working load.
● The weight of the Hook Release Device is 1,950 kgs.
● Stainless steel (316) maintenance free G-K1 GEPA On-Load Hook Release Device is manufactured to a high standard of engineering.